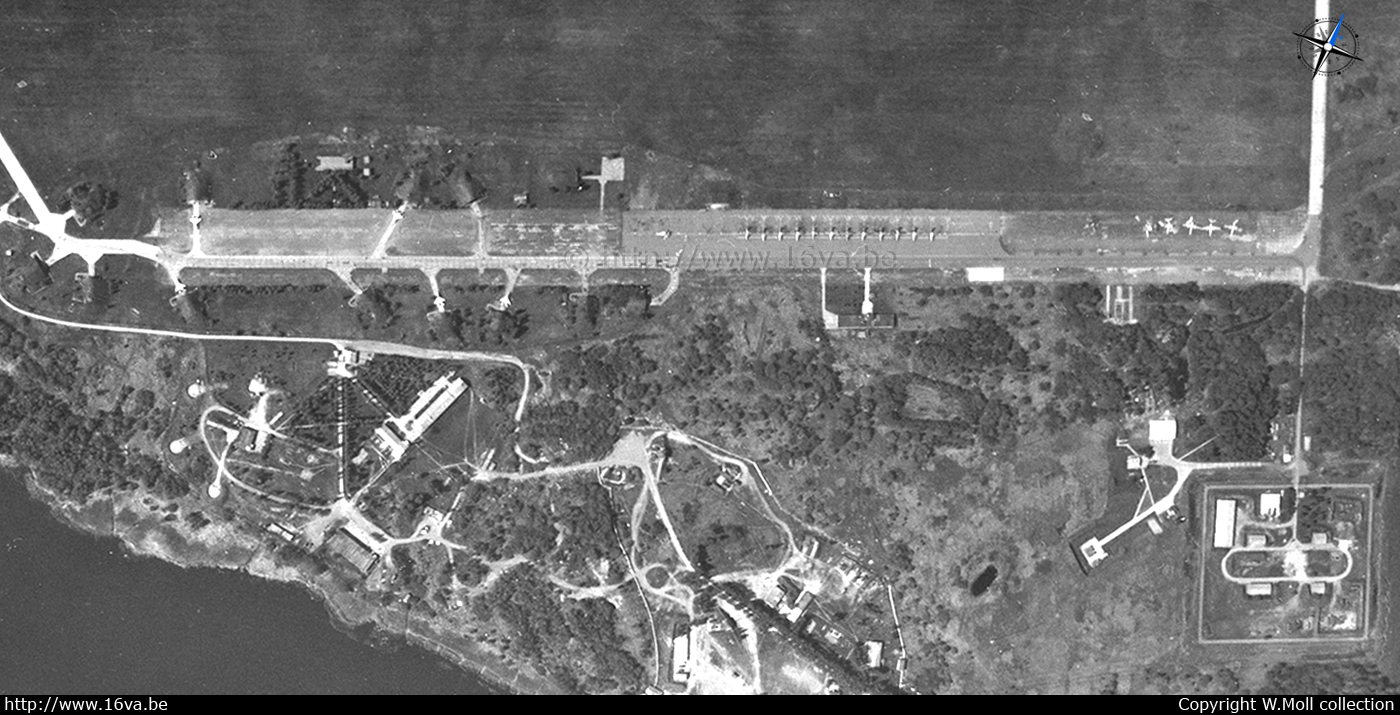 La ligne de vol des remorqueurs de cibles se situait sur l'ancienne piste de Damgarten. On distingue sur cette photo datant de mai 1990 11 Su-25BM et un L-39C du 65.OBAE. A droite, il y avait cinq épaves d'Il-28 et une de MiG-23M. Un MiG-23 était parqué à gauche. Sans doute s'agissait-il d'un biplace du 773.IAP. Toujours à gauche, on peut compter cinq MiG-29 et treize hangarettes, soit la zone de stationnement d'un escadron. Au niveau de l'extrémité gauche de la piste en bas, on aperçoit les quatre positions de tir d'une batterie de SA-3. Ces dernières étaient habituellement positionnées à quelques kilomètres plus à l'ouest des terrains qu'elles défendaient contre une attaque surprise de l'OTAN à basse altitude.

> Anlyse des infrastructures visibles ICI.
The flightline of the target towing aircraft was set up on the old Damgarten runway. One can see eleven Su-25BM and one L-39C of the 65.OBAE on this picture taken in May 1990. Five derelict Il-28 and one MiG-23M wreck were abandoned on the right side and a MiG-23 was parked on the left. The latter was probably a two-seater of the 773.IAP. Five MiG-29 and 13 HAS can be counted to the left. It is possible to distinguish on the lower left side the four missile positions of a SA-3 battery. Those batteries were usually positioned a few kilometers west of the airbase that they were defending against a NATO low-level surprise attack.

> Analyse of the visible infrastructures HERE.