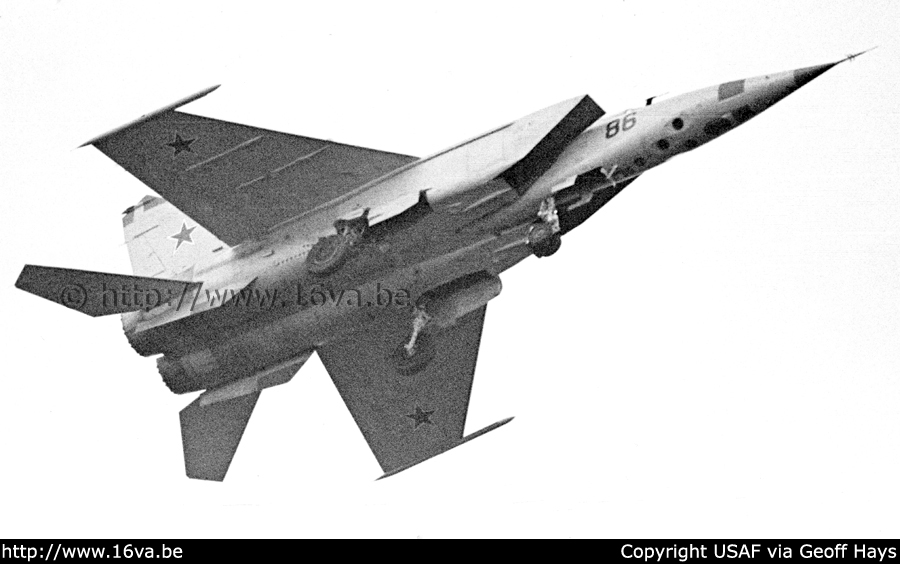 Le MiG-25RBV n°86 nous dévoile les logements d'une partie de ses appareils photo. On notera qu'aucun "Foxbat" dont la photo figure dans cet article n'était encore équipé de lance-bombes.
MiG-25RBV n°86 reveals the housing of some of its cameras. One notes that none of the aircraft illustrated in this article were yet equipped with bomb pylons.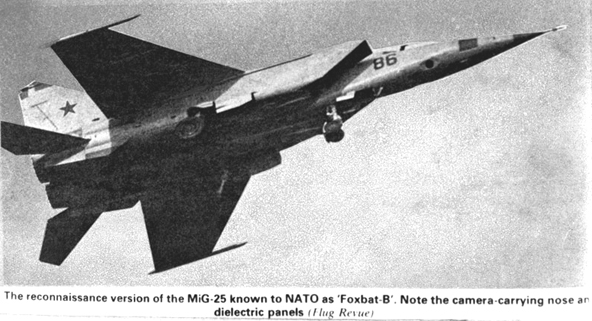 Une photo de la même série a atterri chez Flug Revue !
A picture from the same series leaked to Flug Revue!